Castrol EDGE Gets Fast and Furious with Explosive Action-packed Film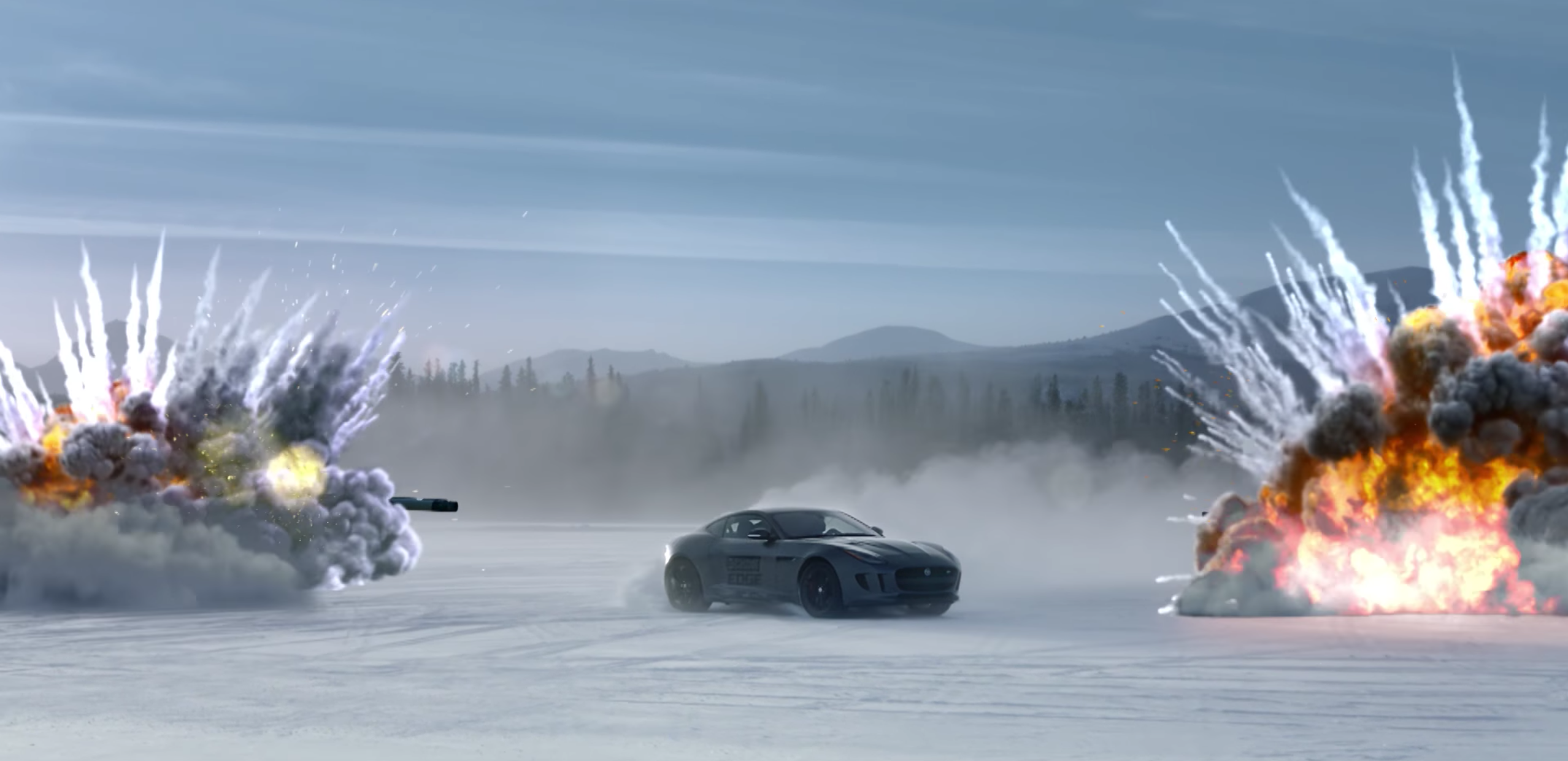 In partnership with Universal Picture's film The Fate of the Furious, released on April 12th ready for Easter, Castrol EDGE has created its most ambitious Titanium Trial ever: TITANIUM ICE.

The Brooklyn Brothers embarked on producing a world-first stunt staged in the wild, icy landscape of the Yukon in Canada for Castrol EDGE.
Natalie Hill managed the production, shot in Canada in temperatures of minus 28 degrees to create the thrilling live-event for Castrol.
Working with RSA producer Garfield Kempton and renowned action-director James Bryce, the crew felt in complete safe hands on what was bound to be a challenging mission and project. The pre-production process was integral in the lead up to the live event, with mixed-reality experts at Unit 9 creating a bespoke headset which would enable blending computer generated images with live action.
The Titanium Trial features stunt-driver Debbie Evans' driving furiously on Ice in her Jaguar F-TYPE 5.0 Supercharged V8 R AWD, powered by Castrol EDGE as she competes against a mixed-reality army of military tanks, nuclear submarines, helicopters, missiles, explosions and shattering ice. The idea behind introducing the mixed-reality world was for Michelle Rodriguez, a star in the Fast & Furious franchise to push Debbie and her car to the limit in one of the most intense driving challenges yet.
The film was edited by Big Chop's Colin Sumsion with post-production led by Big Buoy's Jim Allen in partnership with Unit 9. "It was a thrill to be at the forefront of the Castrol EDGE Titanium Live Production and to feature the Mixed Reality world seen through Debbie's visor in a way that hasn't been done before." says Jim Allen, VFX Director of Big Buoy.
---
Credits:

Agency: The Brooklyn Brothers
Agency Prodcer: Natalie Hill - Project Lead
Agency Production Assistant: - Amber Clayton
Production Company: RSA Films
Prod Co Producer: Garfield Kempton
Director: James Bryce
Mixed-Reality VFX Production: Unit 9 (Led by Marc D'Souza)
Post Production: Big Buoy - Jim Allen, VFX Director. Post producers: Kristy May Currie, Barny Wright
Editor: Big Chop, Colin Sumsion